オオタカ : Northern Goshawk
Accipiter gentilis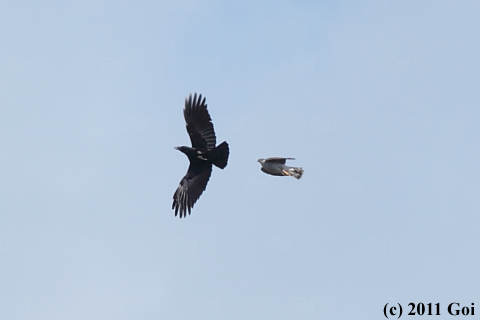 ある冬の日に、オオタカらしき野鳥がハシボソガラスらしき野鳥を捕食しようとしていたようでした。
One winter day, it seems that seemingly a Northern Goshawk was trying to prey on seemingly a Carrion Crow.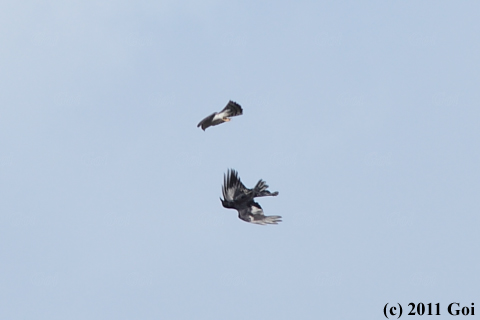 ハシボソガラスは姿勢を反転して防御していたようでした。
The Carrion Crow was seemingly defending with how it inverted the posture.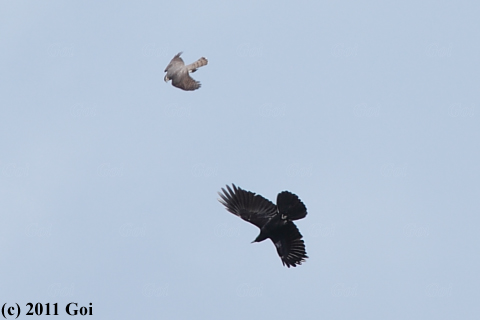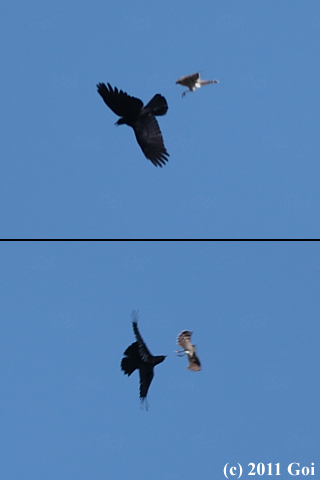 オオタカは、ハシボソガラスを捕まえようとしていたり、ハシボソガラスの反撃に防御したりしていたようでした。
二羽は、追ったり追われたりしながら視界から消えていきました。
It seems that the Northern Goshawk was trying to hold the Carrion Crow, and it was defending from the counterattack of the Carrion Crow.
While the two birds were pursuing and were being pursued, they were disappearing.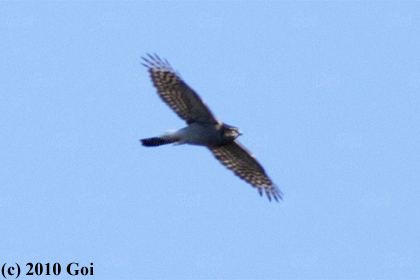 ある冬の日に、オオタカが飛んでいました。
One winter day a Northern Goshawk was flying.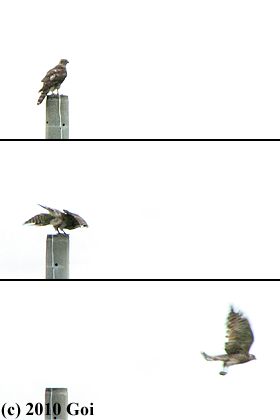 ある夏の日に、幼鳥のオオタカがいました。
飛び立つと、数羽の小型の鳥に追われていました。
One summer day there was a Northern Goshawk of juveniles.
When it flew, it was being chased by some little birds.