ミサゴ : Osprey
Pandion haliaetus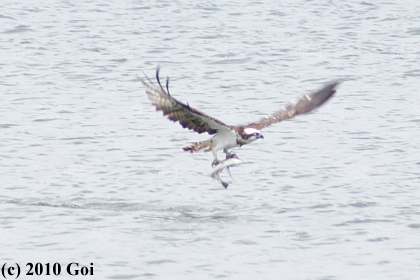 ある夏の日に、ミサゴが魚らしきものを捕食していました。
そして、重そうに離水していきました。
One summer day an Osprey was preying on seemingly a fish.
Then it was seemingly heavily taking off.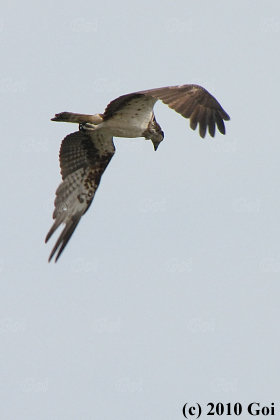 ある夏の日に、ミサゴが飛びながら海を見下ろしていたようでした。
たぶん、獲物を探していたのでしょう。
One summer day, while an Osprey was flying, it was seemingly looking down sea.
It was probably looking for preys.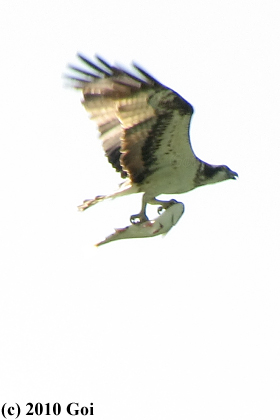 ある春の日に、ミサゴが魚らしきものをつかんで飛んでいました。
たぶん空気抵抗を減らすために、その頭部を進行方向に向けていたのでしょう。
One spring day an Osprey was holding seemingly a fish, and was flying.
It was probably turning that's head in a line in order to reduce air resistance.